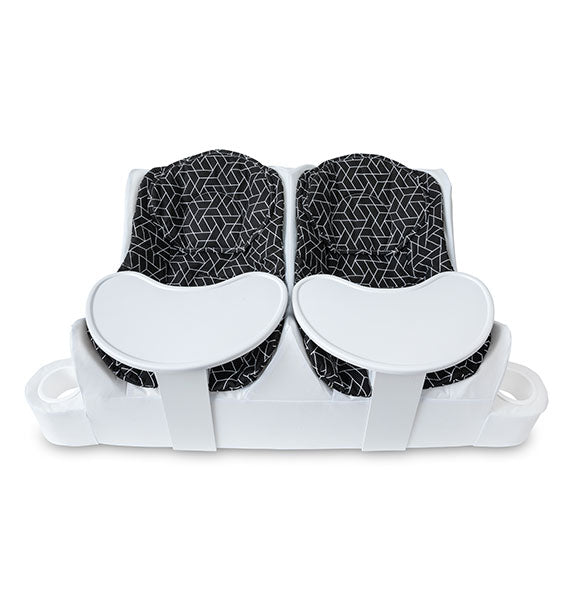 **ALL SAMPLES ARE BRAND NEW BUT HAVE VERY MINOR COSMETIC FLAWS. ALL SAMPLES ARE FINAL SALE.
The snack tray is perfect for use during spoon-feeding time, providing a stable surface to place your baby food, dishes, and utensils. The snack tray also provides the perfect snacking surface and drink holder for toddlers during lounging and snack time, extending the life of your Table for Two throughout the toddler years.

The tray simple fits over the armrest and can be easily taken on and off as needed.
Hand wash with mild soap and water.
**SAMPLES ARE SOLD IN A SET OF 2