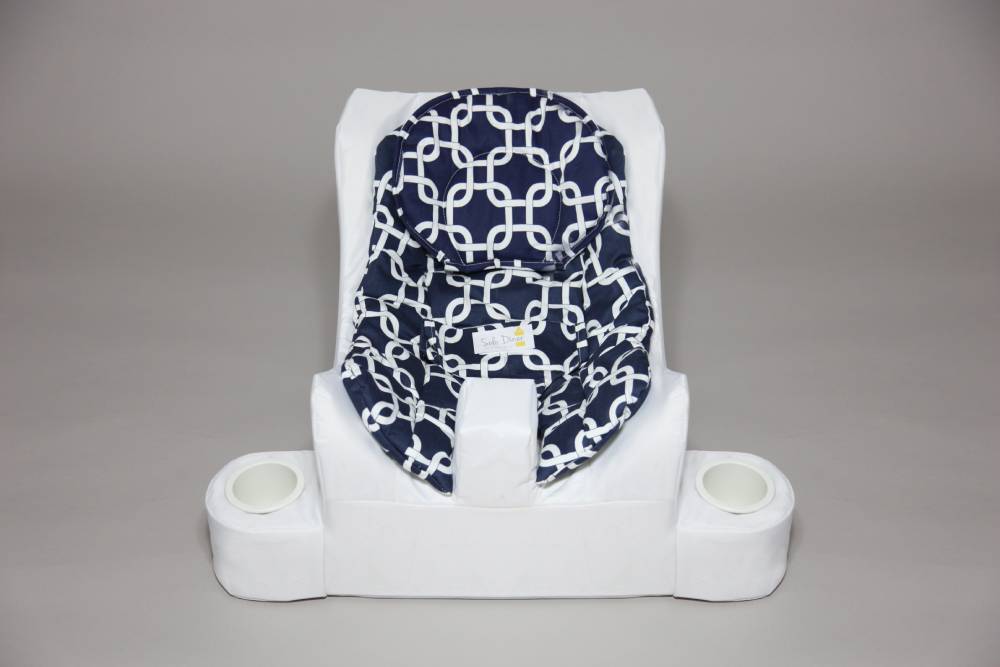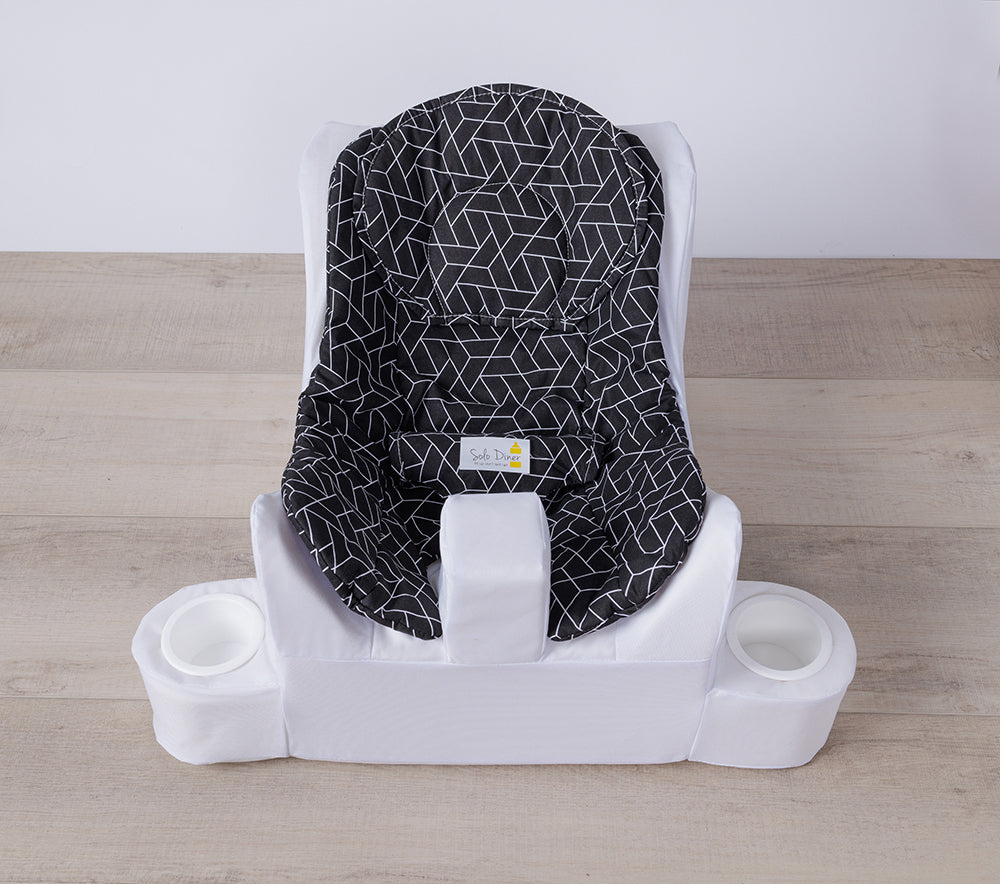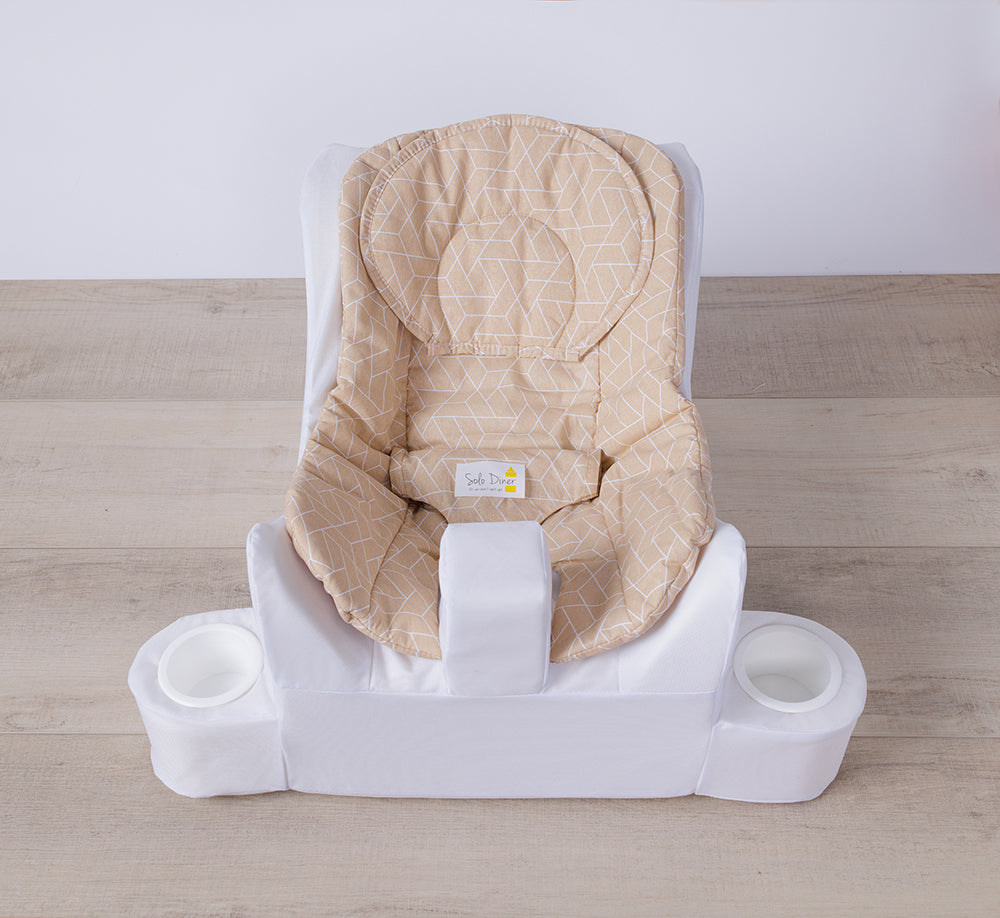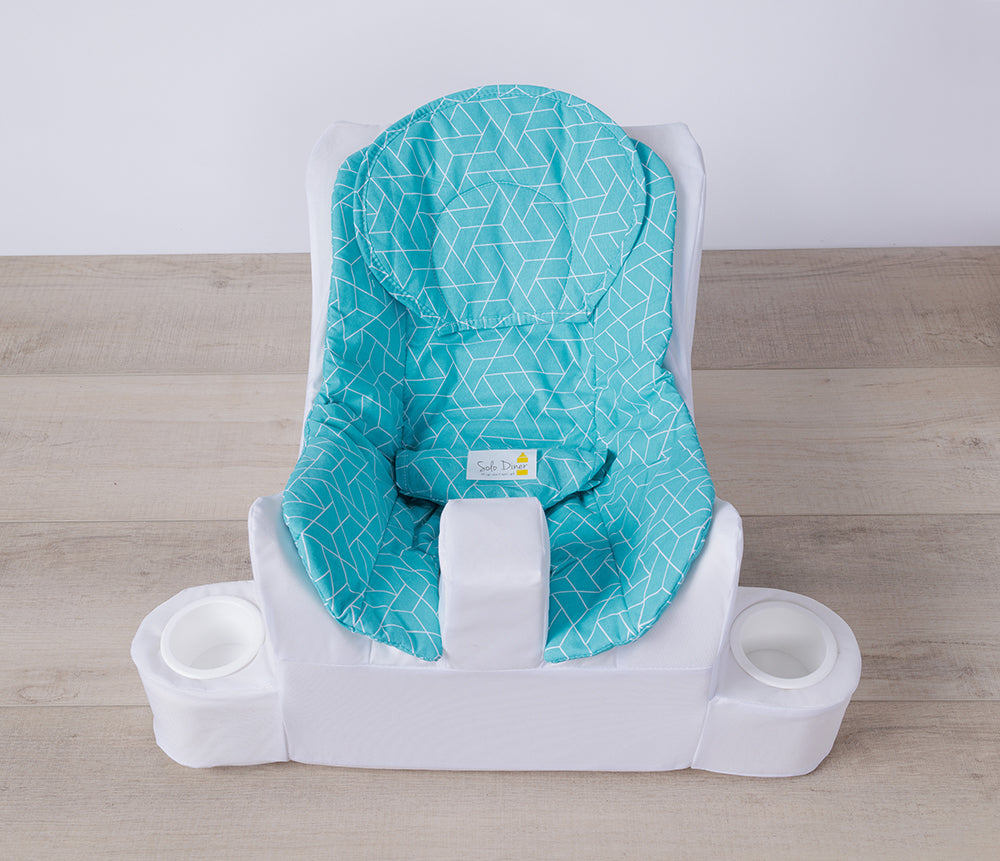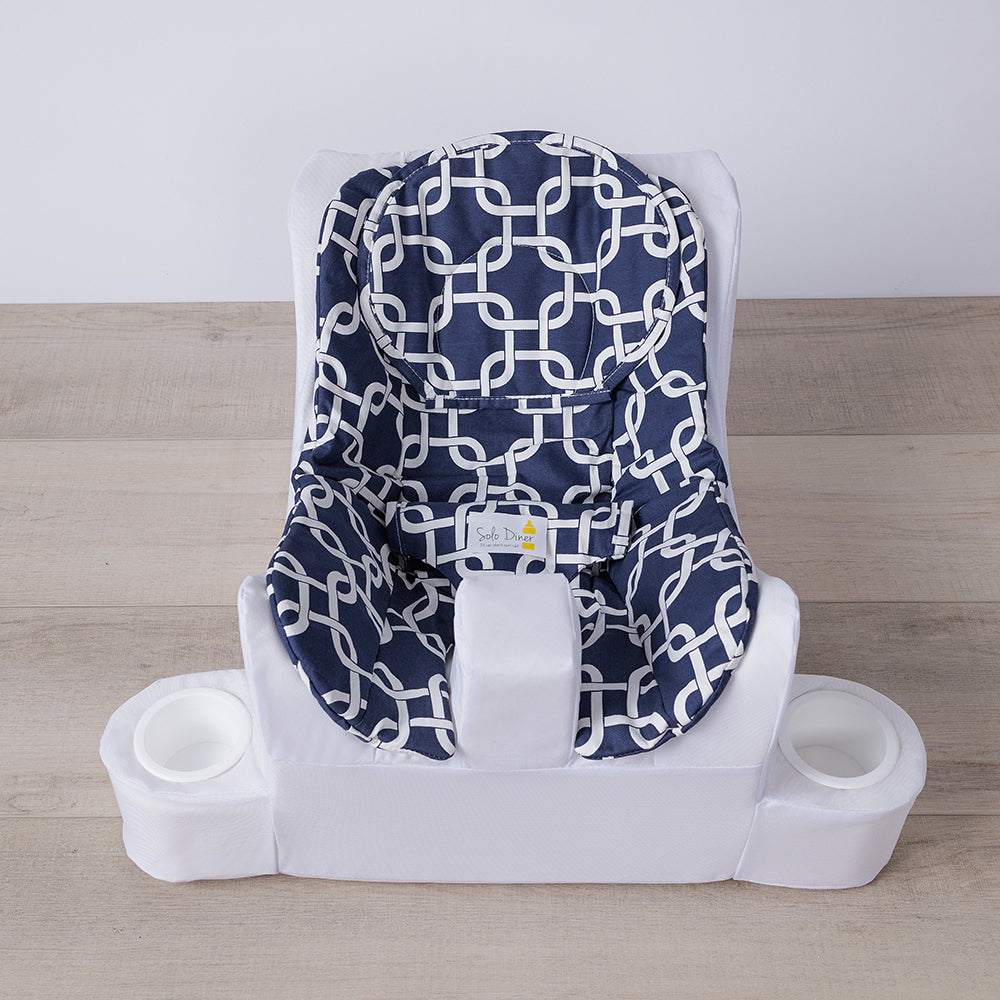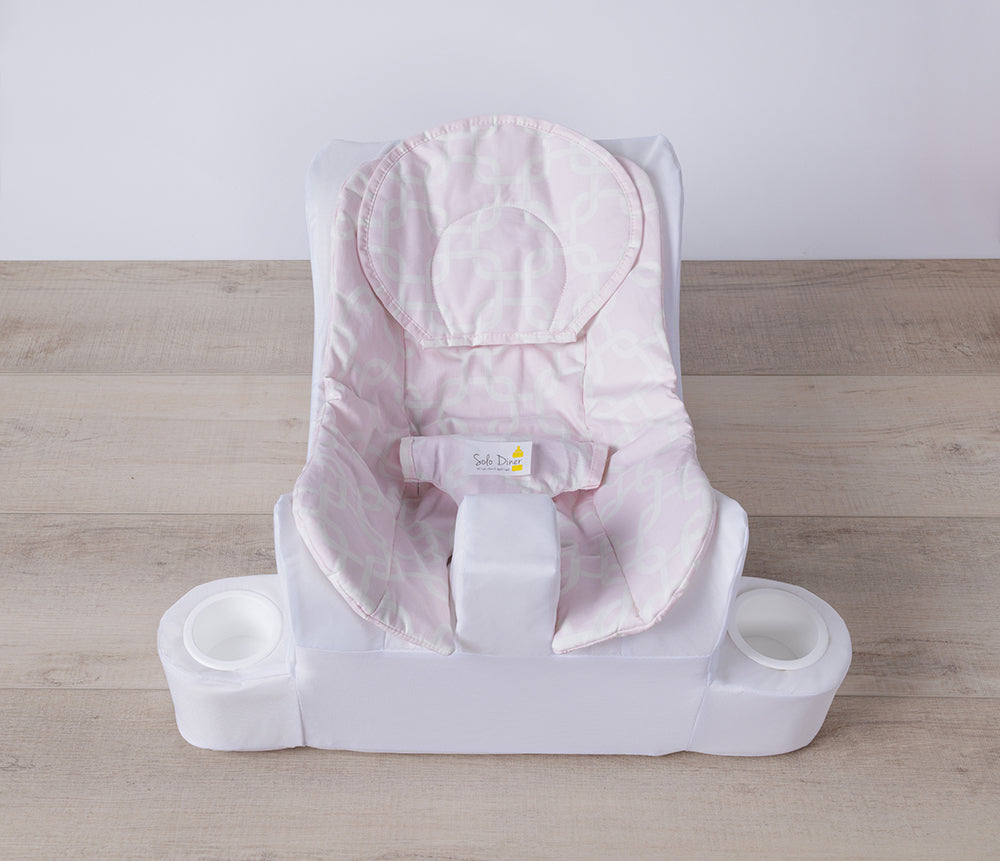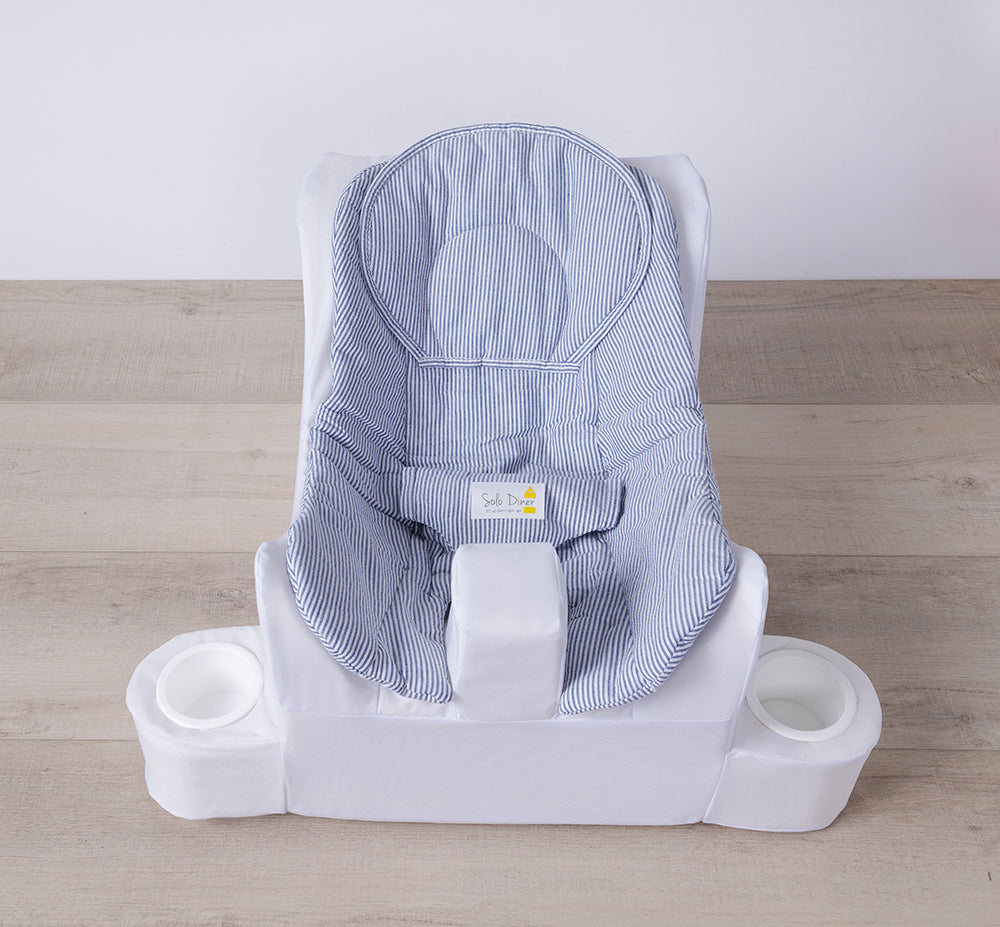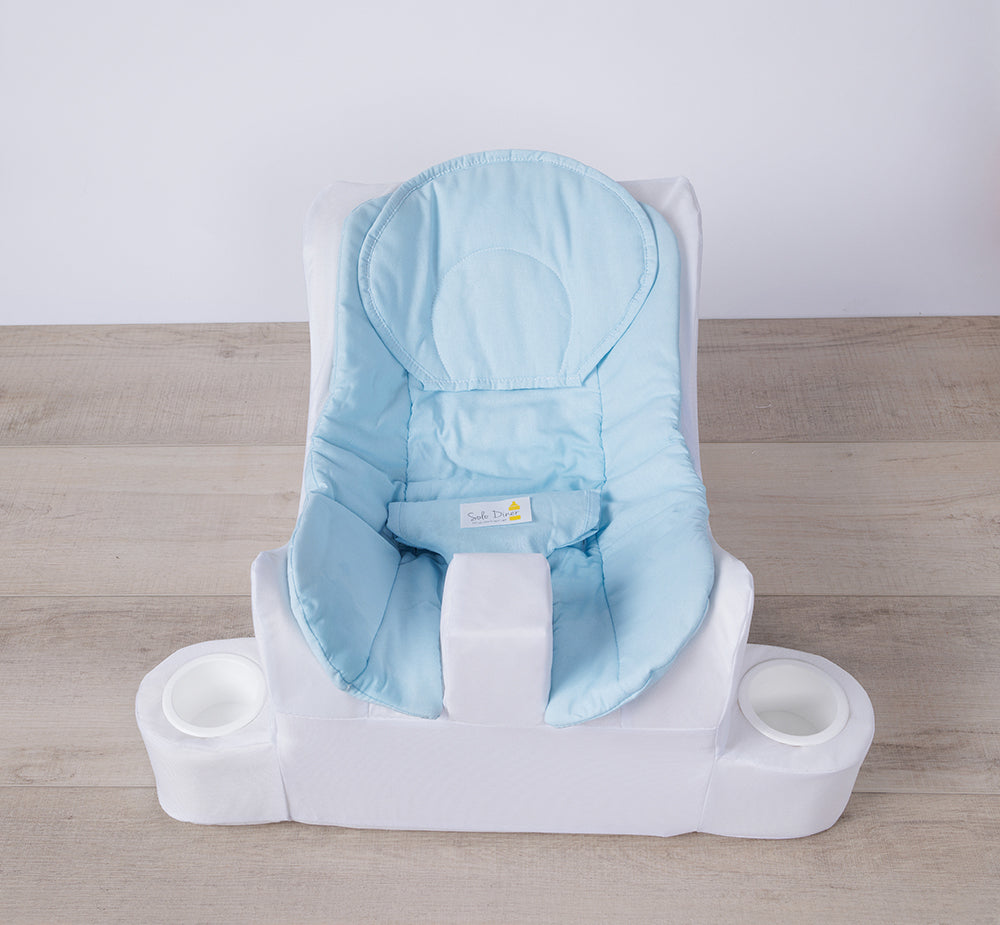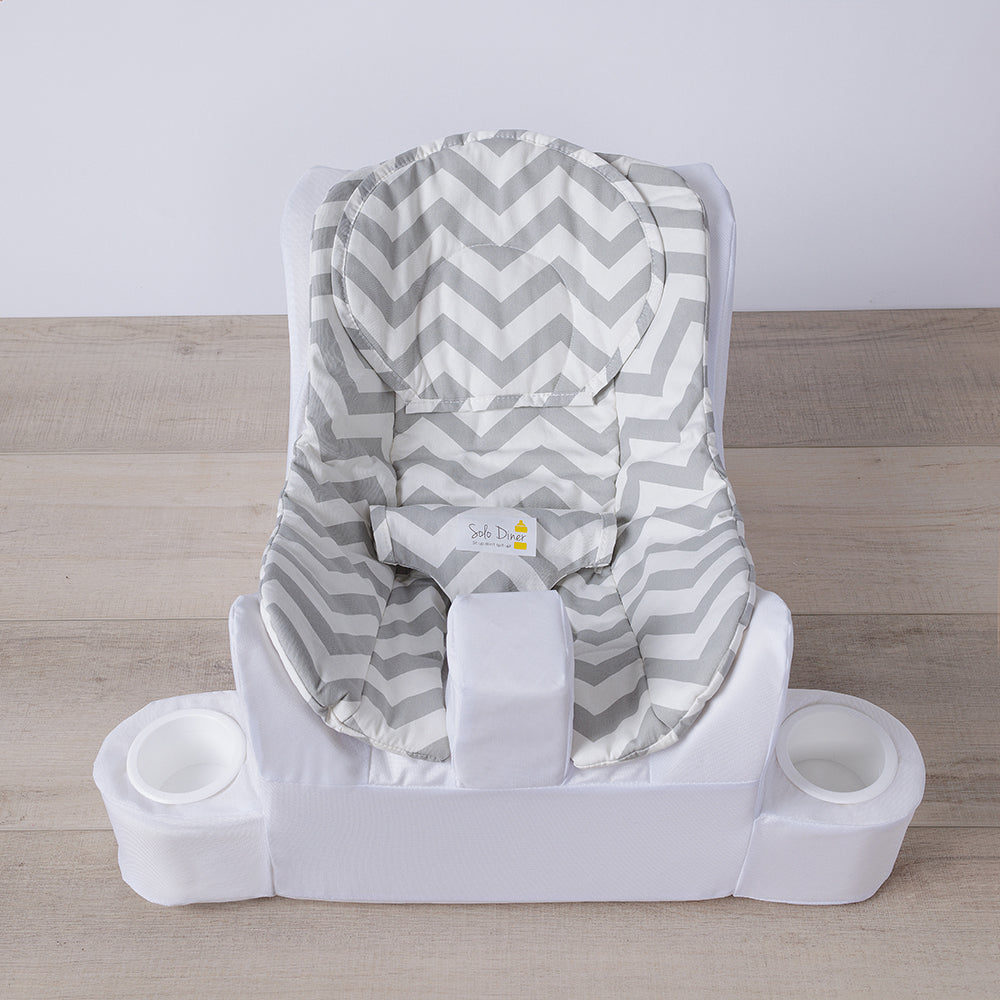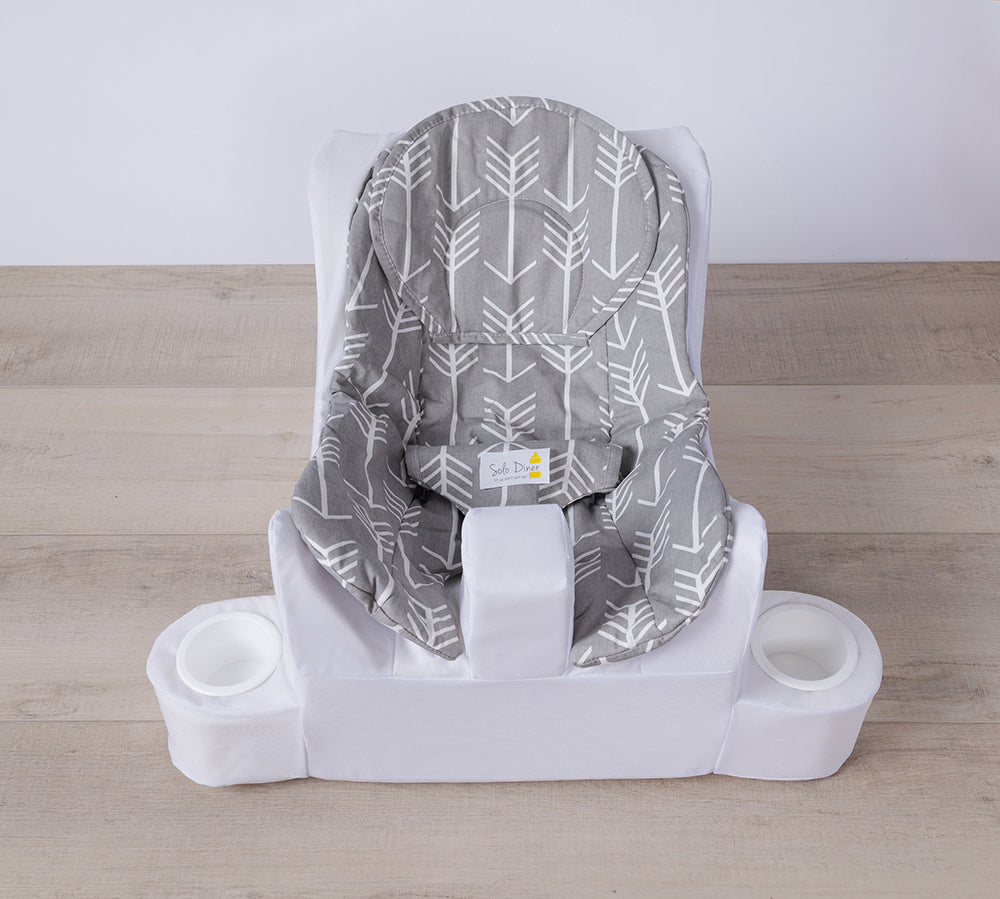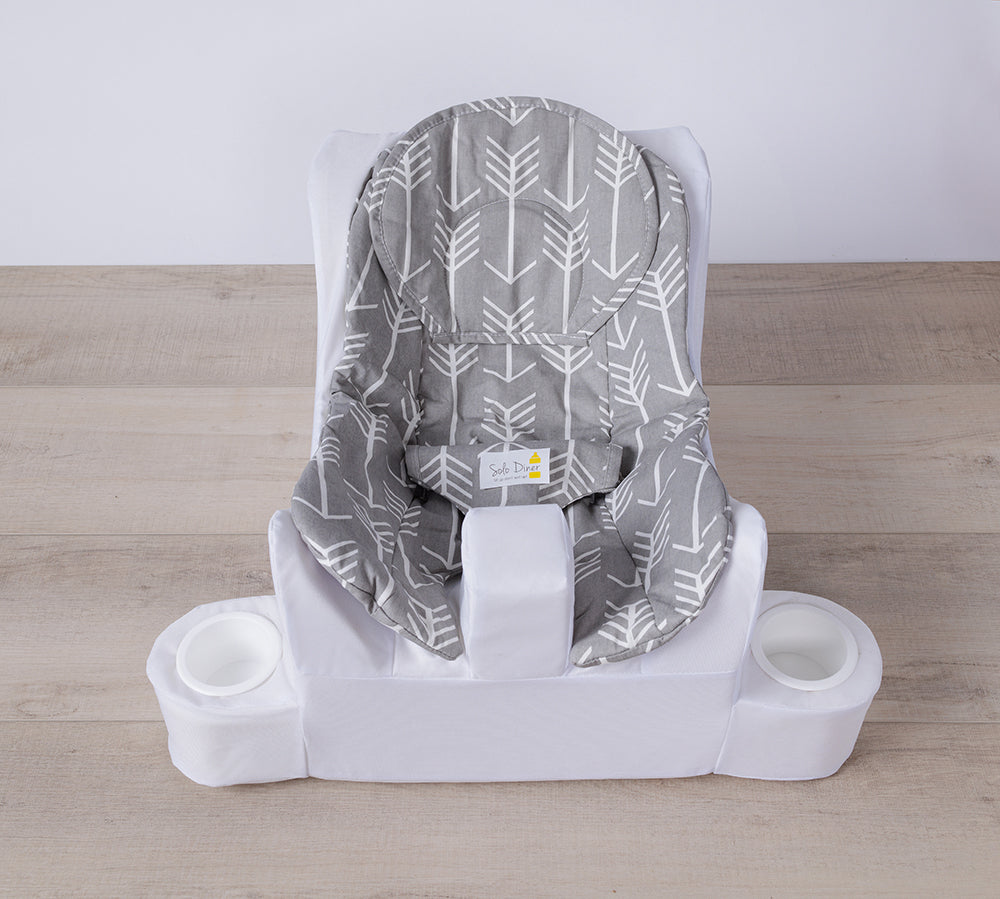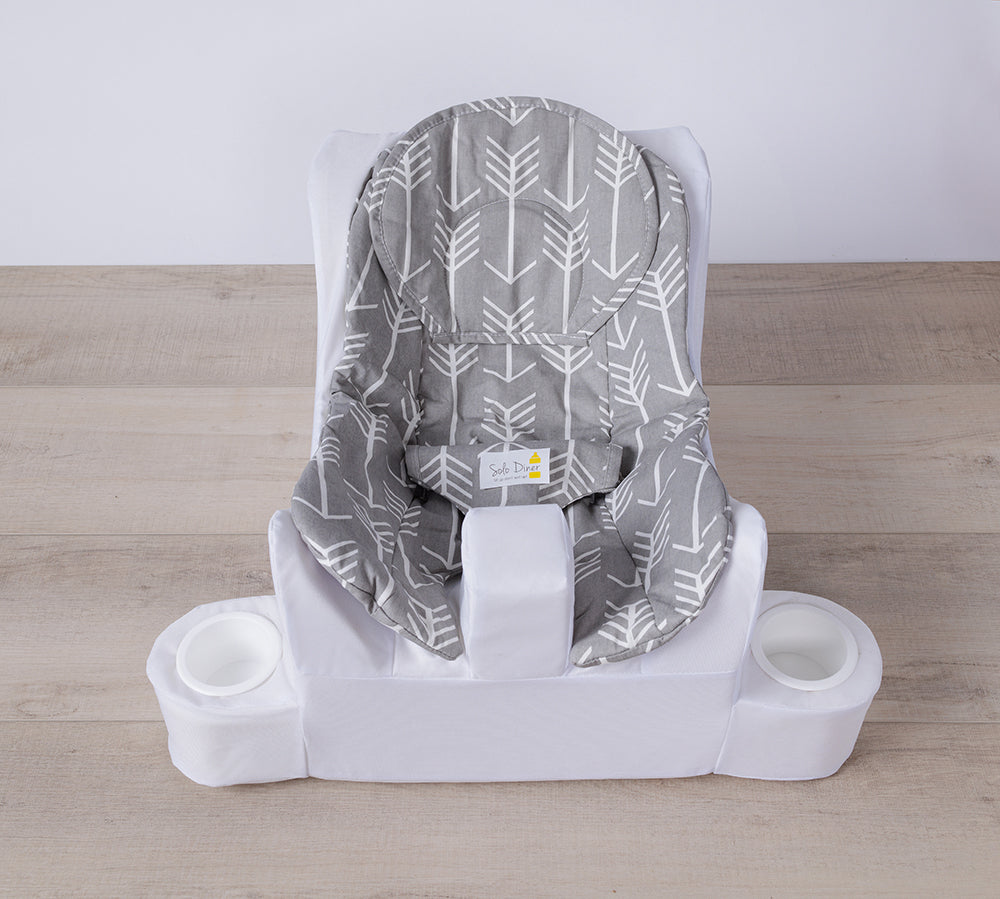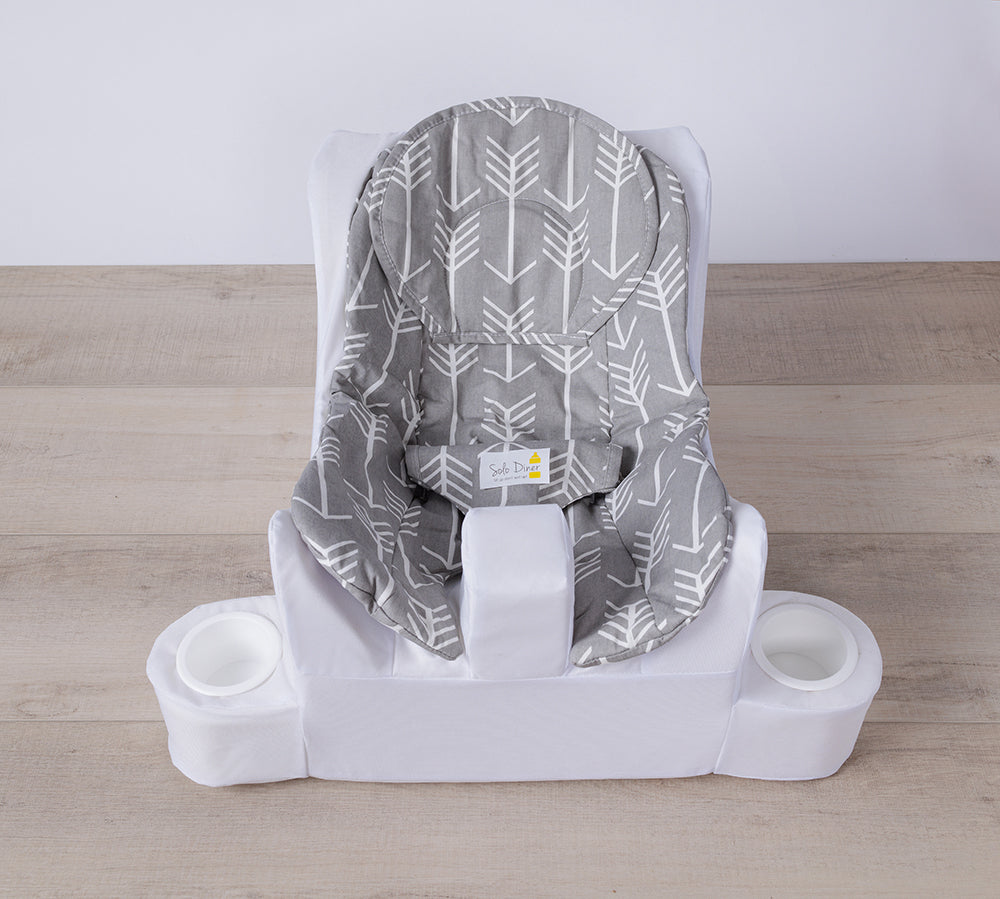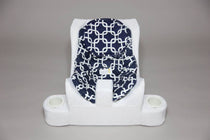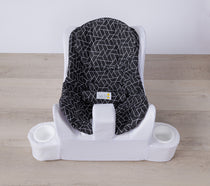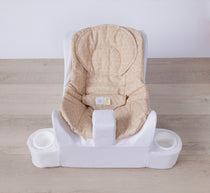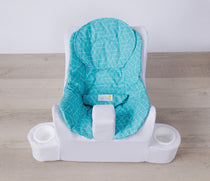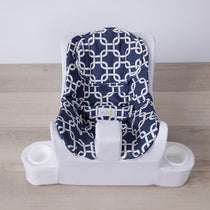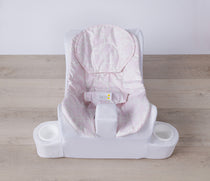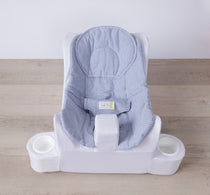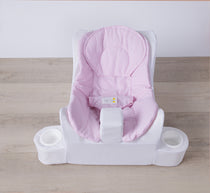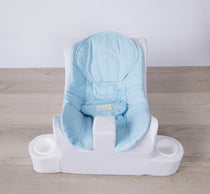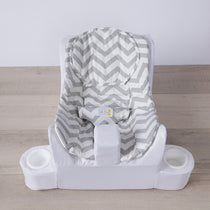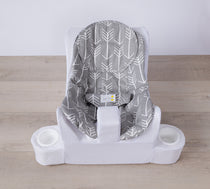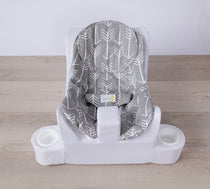 *Due to the high demand, please allow 2 - 3 weeks for delivery. 
Solo Diner is an innovative and patented product designed to easily bottle feed an infant while providing a perfected feeding posture to aid in digestion and to help relieve the symptoms of acid reflux, colic, and breathing difficulties. The main base is constructed of 100% high-density polyurethane foam, which is extremely sturdy and comfortable. There is a safety harness provided to securely buckle your infant in. The cover is made of 100% water-resistant polyester so it can easily be wiped clean.
For added comfort and style, Solo Diner comes with a decorative padded seat insert and headrest with the fabric of your choice. Simply velcro the insert in and out, so you can easily toss it in the washing machine if it gets dirty.
Solo Diner also features a bottle holder on each side so you will never spill your milk again! Solo Diner also includes a convenient carrying handle, located on the back of the product--this is great for moving it around the house or taking it on road trips. 
**The logo on the seatbelt cover will be our sister company Table for Two's logo instead of the Solo Diner logo as shown in images. 
The patented foam design features a perfected angle for bottle feeding, while the safety harness holds the baby securely in place.
Accessories: Solo Diner offers a complete line of stylish and trendy fabrics to compliment your nursery or home.
Measurements: Solo Diner measures approximately 22" long, 24" wide, and 12.5" high.
Weight: Weighing 7 pounds, Solo Diner was designed for safety and sturdiness.
Materials: The main base is constructed of 100% high-density polyurethane foam, the cover is made from 100% water resistant polyester, and the insert is made from 100% cotton.
Due to the high demand for our product, please allow 1-2 weeks for delivery. All orders are shipped UPS Ground. Shipping is only available in the continental U.S.